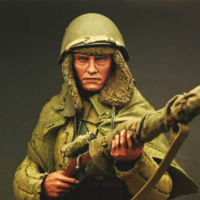 Download APK World War 2: Defending battle Latest Version
Are you a fan of war games in World War setting? This one is exactly for you!
best shooting game for mobile phone and tablets.

World War 2 defending battle is a new first person shooter & offline game where you can become a real soldier of World War 2 and fight against enemies! Defeat foes in dynamic battles and be a hero on the battlefield of WW2!

Best offline shooting game to play offline as FPS Battle Combat,Battle like ww2 heroes in in Fire Battleground ww2 Gun shooting game and save fps ops team in survival G battleground.

Vast arsenal of authentic guns will help you in your WW2 combat mission! A lot of sorts of weapons will be available to help you come out on top in war games!

World War 2 Defending battle (war games) features:
- Offline game! Battle anytime in World War 2 setting!
- Combat missions of fps war games: complete them one by one and become a hero of WW2 game!
- destroy tanks in a real combat missions
- Critical fights and total action! Participate in battles in exciting war games!
Use the whole arsenal of WW2 weaponry with historic guns and armours!
- Simple and intuitive shooting controls. A first person shooter can also be comfortable and easy to play!
- map with historical surroundings of World War 2. Join battles on legendary WW2 battle zones!

Use shooting skills, develop tactics and take down the enemies in offline game! Classic first person shooter missions and action battles in shooting modes of fps war games are waiting for you, World War soldier!
More
What's new
First release of a real story for a first person shooter game
Packet Name:
com.rsGaming.WorldWar2Defendingbattle
World War 2: Defending battle Install APK