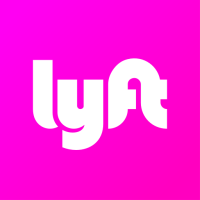 Download APK Lyft - Rideshare, Bikes, Scooters & Transit Latest Version
| Developer: | Latest Version: | Update Date: |
| --- | --- | --- |
| Lyft, Inc. . | | 25/02/2022 |
Count on Lyft to take you where you need to go with safety first. Got an appointment? Need to pick up some groceries? We'll match you with a driver, help you find the quickest bus route, or show you the nearest scooter — you'll be on your way in minutes. If it gets you there, it's on the app.

USING LYFT IS EASY
Choose your destination, find a ride in seconds, and pay directly in the app. It's that simple.

YOUR WELL-BEING COMES FIRST
We want to make sure every ride is as comfortable as it can be so that you can sit back and relax. With guidance from public health officials, we've created health safety requirements to help protect everyone in the car.

LOOK OUT FOR ONE ANOTHER
All riders and drivers are required to agree to our Health Safety Commitment before using Lyft.

CHOOSE HOW YOU RIDE
With Lyft, you've got options. Choose from up to 9 different ways to go, all available right from your app.* Whether you're looking for an affordable ride, the most direct route, or a way to treat yourself – we've got the mode to suit your needs and mood.

* Lyft ride types may vary by region. Check the app to see what is available in your city.
—
Prices vary based on market condition.

By downloading the app, you agree to allow Lyft to collect your device's language settings.
More
What's new
Thanks for choosing Lyft! To make your rides even better, we update the app regularly. It's like housekeeping: squashing bugs, cleaning up code, and other small-but-mighty improvements.
Packet Name:
me.lyft.android
Lyft - Rideshare, Bikes, Scooters & Transit Install APK