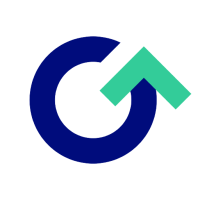 Download APK GetUpside: Earn real cash back Latest Version
Make every day more rewarding with the top-rated app that millions of people love. Earn cash back at the largest network of gas stations, restaurants, and grocery stores - including all the big brands you love and your favorite local spots.

Download GetUpside to earn cashback on what you need, so you spend on what you love.

>>>WHAT
GetUpside is a free app that lets you shop as usual but make a real impact on your wallet, businesses you care about, and your community.

Open the app to see a map of nearby restaurants, grocery stores, and gas stations near you with cash back offers on the things you're planning to buy anyway. There's no limit to how much you can earn, and you can even use it with other coupons, discounts, and loyalty programs.

We're not your average cash back app. This is a win-win for you AND the store you're buying from (they make more profit) AND the environment (GetUpside contributes to sustainability initiatives for every purchase you make). So buy what you need and feel good about it. When we're all better off, communities thrive.

>>>WHERE
- Gas stations: Earn up to 25¢/gal cash back on gas at 25,000+ gas stations across the U.S. (including all the big brands like Shell, Valero, BP, Phillips 66, Circle K, Speedway, 76, Racetrac, Conoco, Mobil, and Exxon).
- Restaurants: Earn up to 45% cash back at 17,000+ restaurants, cafes, fast food joints, and more.
- Grocery stores: Earn up to 30% cash back on groceries in select cities like Minneapolis, St. Louis, Los Angeles, Chicago, Phoenix, and Raleigh.

Download the app to see which businesses near you have great cash back offers.

>>>HOW
(1) Claim an offer for cash back
(2) Pay as usual with any credit or debit card
(3) Check In or snap a photo of your receipt
(4) Cash out whenever you want via PayPal, e-gift card, or bank transfer
It's really that easy. Buy anything you need and earn real cash every time you shop.

>>>WHY
With GetUpside, you earn cash back on what you need so you can spend on what you love. GetUpside users earn 2 to 3 times more cash back compared to any other app out there, and businesses are earning more profit than ever before. When shoppers get more value, and businesses earn more profit, and every purchase contributes to sustainability initiatives, communities grow stronger.

We know, we know. It sounds too good to be true. But 40,000+ businesses and millions of users can't be wrong. Download and see for yourself.​​
More
What's new
In this release, we fixed some bugs. You just keep on earning cash back; we'll keep working to make your experience even better.
Packet Name:
com.upside.consumer.android
Android Version:
4.1 and up
GetUpside: Earn real cash back Version History
GetUpside: Earn real cash back Install APK