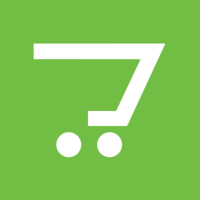 Download APK Cartão Fresmart Latest Version
FRESMART CARD is an Application that aims to retain customers who already know the quality, freshness and service of Fresmart Stores.
This APP will allow you to know the news, promotions and which vouchers will allow our customers to gain more benefits each time they visit us. Every week we will have new benefits, new families of products on sale and this savings will fall directly into your Card Balance.
Let's thank and give priority to Fresmart customers, because for special customers we will create special promotions.
Fresmart, the smart choice!
More
What's new
Obrigado por usar o Cartão Fresmart! Atualizamos regularmente o aplicativo para corrigir bugs e melhorar recursos. Baixe a versão mais recente para obter a melhor experiência do Cartão Fresmart!
Packet Name:
com.redspark.fresmart
Android Version:
5.0 and up
Cartão Fresmart Install APK