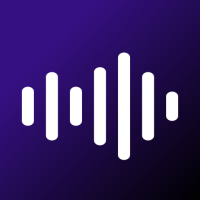 Download APK Calm, Meditate, Sleep: Zen Latest Version
Zen helps you to relax, calm, meditate and fall asleep healthy and have a deep sleep. We can't remember but researches say womb is a loud place that makes us calm and get sleep.
So Zen makes you to feel like in womb and help to have a deep sleep with totally free soothing white noises and nature sounds.

Features:
- High quality records for endless loops
- User Friendly Design: Just click and play; that is all. No register, no login
- Offline working: You don't need any internet connection.
- Mix different white noises and nature sounds: Have a long sleep with your own mix
- Save your mix and reach it quickly
- Play white noises and nature sounds up to 16 hours
- Background Play : you can use your mobile phone while Zen playing at background
- Notification Center Usage: You can pause or restart white noise & nature sounds on your mobile phone's Notification Center. You don't need to open Zen.
- Airplane Mode : While you want not to be interrupted you can use airplane mode.

Benefits:
- Get you relax, calm and asleep
- Feel like as in womb, relax and sleep in minutes
- With endless loop you will sleep longer
- Sleep without any interruption
- Having a sleep routine that you can carry with you anywhere
- Block out sudden outside noises
- Calm down stress, up your mood, sleep well and refocus yourself.

There are many selected soothing white noises and nature sounds;

Here is some white noises;
- White Noise
- Hairdryer
- Vacuum Cleaner
- Washing Machine
- Dishwasher Sound
- Womb (Mom)
- Car / Highway
- Fan
- Water
- Wave
- Rain
- River
- Train
- Pink Noise
- More Colored Noises
- Heart Beat and more...

Now, download Zen and let it to get you calm, relax and sleep well.
More
What's new
Performance improvements
Packet Name:
com.nts.meditation
Calm, Meditate, Sleep: Zen Install APK