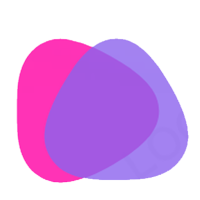 Download APK Ai Art Canvas - AI Art Creator Latest Version
Introducing AI Canvas - the ultimate AI art creation app that lets you generate stunning artwork in seconds! With our advanced machine learning algorithms and custom styles, you can easily create unique graphics, posters, logos, social media graphics, and more!

Our app features a variety of AI art image generators, including AI art imposter, AI art logo generator, AI art lensa, and AI art editor, to help you create the perfect design. Plus, with our AI art enhancer, you can instantly transform your photos into beautiful pieces of digital art.

And the best part? AI Canvas is faster and ad-free feature is available, so you can generate AI art without any interruptions!

With AI Canvas, you have complete control over your artwork. You can adjust the custom size, colors, effects, and filters to your liking, and even use our drawing tools to add your own personal touch to your creations.

So whether you're a professional artist, graphic designer, or just someone who loves to create, AI Canvas has everything you need to unleash your creativity and explore the world of AI art. Download now and experience the power of AI art creation!
More
Packet Name:
com.qubitsolutionlab.aiart
Ai Art Canvas - AI Art Creator Install APK