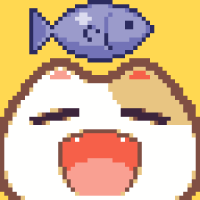 Download APK Nom Cat Latest Version
*** The endless arcade game featuring famous internet celebrity cats such as Garfield, Grumpy Cat®, Nyan Cat® and Keyboard Cat® ***

Designed with beautiful and adorable pixel art, Nom Cat has intuitive one-touch controls, making it easy to play, but still poses quite a challenge. Tap and hold to open the mouths of both cats to feed them with endless waves of fish. The more fish you eat, the higher your score. But, watch out! You have to stay focused to avoid the flying bombs. You don't want the cute cats to explode, do you? Unlock some of the cutest cat characters by collecting as many goldfish as you can!

Features:

* Easy to play and challenging!
* Retro music and retro visuals
* Endless arcade gameplay
* Play Nom Slots to collect more goldfish
Play as one of internet's most famous cats like Garfield, Grumpy Cat®, Nyan Cat®, Keyboard Cat®, Nala Cat, Venus Two Faced Cat, Oskar The Blind Cat, Luna The Fashion Kitty, Cooper Photographer Cat, Garfi The Angry Cat and many more!
More
What's new
Some bugfixes.
Packet Name:
com.heigames.nomcat