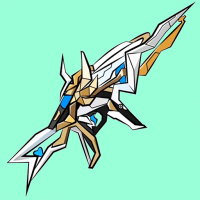 Download APK How to draw Fire weapons Latest Version
"How to draw fire weapons step by step" is an application that teaches you how to draw weapons on a piece of paper. We have implemented lessons on a piece of squared paper, to draw images easier, even with an entry-level! After all, we have a lot of images to draw! More than 20 tutorial how to draw fire weapons such as the: emerald dragon evolution, MP40 cobra evo, AK-47 blue flame draco and other images. Install the app, show it to friends, take a piece of paper and a pencil and you will no longer have questions, about how to draw fire weapons. What are you waiting for? Download it!

⭐Unique features of the app:
- More than 20 tutorial how to draw free weapons
- Simple and intuitive interface
- We are constantly add new lessons drawing free weapons
- Plaid paper-very convenient to draw
- Fast learning step by step
- Draw from the screen

⚠️Attention!
All images are of unknown origin. Our team does not intend to violate intellectual property and copyright laws. All images found in this app are assumed to be in the "public domain".
We will immediately correct the situation, if you are the legal owner of any images used in the application and do not want them to be depicted in it, please contact us in any way convenient for you.
More
What's new
Release: en-US
Packet Name:
com.kingofsketches.erifeerf
Android Version:
5.0 and up
How to draw Fire weapons Install APK