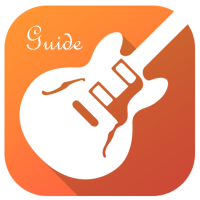 Download APK Garage Android Band, Education Latest Version
in this app We will teach you how to use GarageBand Android step by step, and there is a wealth of information waiting for you to become a professional music and podcast creator. 

What is Garage Band ?
is a fully equipped music creation studio right inside your Android device — with a complete sound library that includes instruments, presets for guitar and voice, and an incredible selection of session drummers and percussionists. With an intuitive, modern design, it's easy to learn, play, record, create, and share your hits worldwide.

Disclaimer:❗
We do not have any relationship with "GarageBand" software or Apple.
This app is for educational purposes only.
More
Packet Name:
codes.GarageBandandroid.AndroidManual
Garage Android Band, Education Install APK