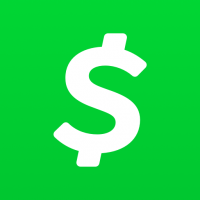 Download APK Cash App Latest Version
Cash App is the easiest way to send, spend, save, and invest your money. It's the SAFE, FAST, and FREE mobile banking* app.

*Cash App is a financial services company, not a bank. Banking services are provided by Cash's bank partner(s).

SAFE: Protect all of your payments and investments with a passcode, TouchID, or FaceID. Pause spending on your Cash Card with one tap if you misplace it. All of your information is stored securely.

FAST: Sign up and make your first payment in minutes. Instantly send and receive money from friends. Transfer money from Cash App to another bank account instantly instead of waiting days. Use your Cash App account and routing number to receive deposits up to two days earlier than is standard with most banks.

FREE: Send and receive money at no cost. Get a completely free virtual Visa debit card in minutes, and we'll mail you your custom physical debit card for free in about a week. Invest in your favorite stocks commission-free with as little as $1.

* HERE'S HOW IT WORKS *
Download and sign up for Cash App in a matter of minutes. The signup process is simple and fast so that you can start using Cash App right away.

* SEND AND RECEIVE MONEY INSTANTLY *
Receive, request, and send money from friends and family instantly with only a few taps. Cash App is the easiest way to pay a friend back for dinner or split rent with your roommates.

* BUY, SELL, DEPOSIT, AND WITHDRAW BITCOIN *
Cash App is the easiest way to buy, sell, deposit, and withdraw Bitcoin. Track the BTC price in realtime in your app and get started by buying as little as $1 of Bitcoin. Your BTC arrives in your app instantly. You can then decide to keep it safe in Cash App or withdraw it to a different wallet.

* BUY & SELL STOCKS COMMISSION-FREE *
Instantly begin investing commission-free with Cash App. You can buy as little as $1 of stock in top US companies. Track stock prices in realtime in your app and monitor the performance of your overall investment portfolio. Create a list of companies to follow so you can stay up to date on performance. Brokerage services provided by Cash App Investing LLC, member FINRA / SIPC. Investing involves risk; you may lose money. Investments are not FDIC insured. Cash App Investing LLC does not trade bitcoin.

* GET A FREE CUSTOM VISA DEBIT CARD *
Order your Cash Card (a customizable Visa debit card) directly from Cash App. You'll be able to instantly make online purchases using your virtual card or in-store purchases by adding your Cash Card to Apple Pay. We'll also mail you your physical laser-etched Cash Card in less than a week so you can swipe, dip, or tap at any merchant. Debit card issued by Cash App's bank partner(s).

* RECEIVE YOUR PAYCHECK UP TO TWO DAYS EARLY *
Deposit paychecks, tax returns, unemployment benefits, government stimulus payouts and more directly into your Cash App balance using your account and routing number. Receive deposits up to two days earlier than is standard with most other banks. Use the same account and routing information to pay bills using your Cash App balance. Cash App is not a bank. Banking services provided by Cash App's bank partner(s).

* GET INSTANT DISCOUNTS WITH CASH BOOST *
Cash Card is the only free debit card with instant discounts at your favorite stores, websites, apps, and restaurants. These instant discounts - Cash Boosts - are easy to use and are applied to Cash Card transactions instantly. Just select a given Cash Boost in your app and then use your Cash Card to pay. It's that simple. No points, no waiting, just instant savings.
More
What's new
Various bug fixes and improvements.
Packet Name:
com.squareup.cash